The witte Process
We specialize in making entertaining and educational content for social media marketing, online retail marketing, and websites, that has been optimized for each platform. This ranges from product demonstrations, makeup tutorials, optimized imagery for advertising, and so much more.
We also offer consulting services to better optimize your social media platforms along with public speaking for business & social media conferences.
Kim also offers art commissions & sells her work via etsy and our online store. She is available for body paint commissions & children's face painting events.
My Available Services
If you are interested in working with us and want to discuss the parameters of your project, feel free to us our contact form or email us at witteartistry@gmail.com
In The Studio
SFX Makeup
Makeup Tutorials
Art Commissions
Art Prints
Children's Face Painting

Behind The Scenes
Video Editing
Photo Editing
Product Reviews
Online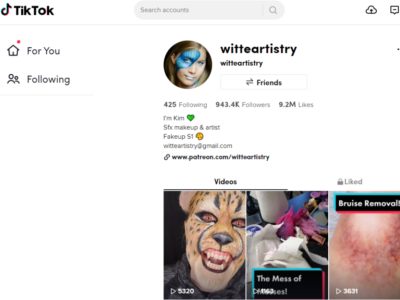 Social Media Marketing & Advertising
Social Media Consultation
Search Engine Optimization
Public Speaking